Book Scenes So Offensive They Got Cut From The Movie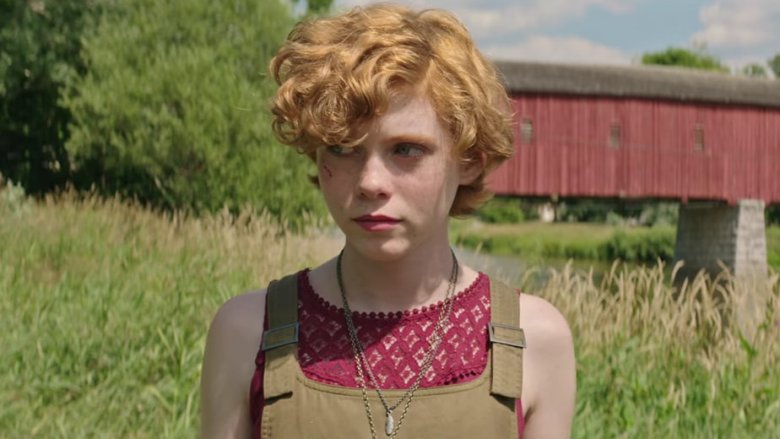 In order to maintain a more financially friendly PG-13 rating, the film adaptation of Veronica Roth's post-apocalyptic YA novel Divergent had to be toned down in a major way. The film primarily targeted the novel's fanbase, which contained a large portion of teens—meaning that, as director Neil Burger put it, an "R rating was off the table."


However, appeasing the MPAA apparently wasn't the reason why one of the novel's more brutal scenes—in which the Dauntless initiate played by Ben Lamb wakes up with a knife in his eyeball—was removed from the theatrical version of the film. "We shot it—but we took it out," Burger told Vulture. "It's one of those things in movie-making, to make the whole better, you sometimes have to kill some of these. It's called killing your babies."
The director also stuck to his story in an interview with CinemaBlend, explaining, "That's really the art of trying to figure out where the movie is working and sometimes what's slowing it down is one of your favorite scenes, and you've got to cut it out." As much as we'd like to take Burger's word for it, considering the scene in question was shot and included in the home release of the film, it's easy to assume it might've been cut to keep a PG-13 rating.
Original content at https://www.looper.com/85916/controversial-scenes-book-cut-movie/
All rights are reserved for the original content (link in the upper line) author's
Acording with the Digital Millennium Copyright Act ("DMCA"), Pub. L. 105-304 If you believe that your copyrighted work is being infringed, notify our team at the email [email protected]
movies
MORE ABOUT Book Scenes So Offensive They Got Cut From The Movie